Back in May, we travelled to Hertfordshire to visit Berkhamsted's Norman motte-and-bailey castle.
Originally a motte-and-bailey then, this was thrown up after the battle of Hastings in order to monitor the route from the Midlands to London - serving as a strategic fortification for William I. The Anglo-Saxon Chronicle, mentions Berkhamsted as the place where the archbishop of York, Edgar aetheling, earl Edwin and earl Morcar, surrendered to William (they probably didn't have any choice):
'He (William) went up with all the army that was left to him, and those who had since come over the sea, and ravaged all the parts he went over, until he came to Berkhamsted. There he was met by archbishop Aldred, child Edgar, eorl Edwin, eorl Morkere and all the best men of London'
So was Berkhamsted castle thrown up before or after the men surrendered? Well, before it was held by Robert of Mortain (William's younger half-brother), Domesday Book reveals that the town was held by Earl Harold (presumably King Harold II). A long hall then likely preceded the castle, although it's unlikely to have stood in the same spot. Wikipedia mentions the town of Berkhamsted moved after the Conquest, and the original location is now named Northchurch. The English heritage website also mentions the castle was built c.1070.
By the 12th century, the castle had been replaced by stone, after a short list of owners (William of Mortain (Robert's son), Ranulf (Lord Chancellor to Henry I), Henry II, then Thomas Becket. And when the latter infamously fell out with the fiery Henry FitzEmpress, Henry used it as a royal residence.
It eventually saw some action though, after King John died in 1216. Besieged by the dauphin: Louis VIII, it however withstood the trebuchets and after having been out of royal hands since 1206, returned to the royal family: King Henry III.
You can read more about the castle's history here:
click
Me: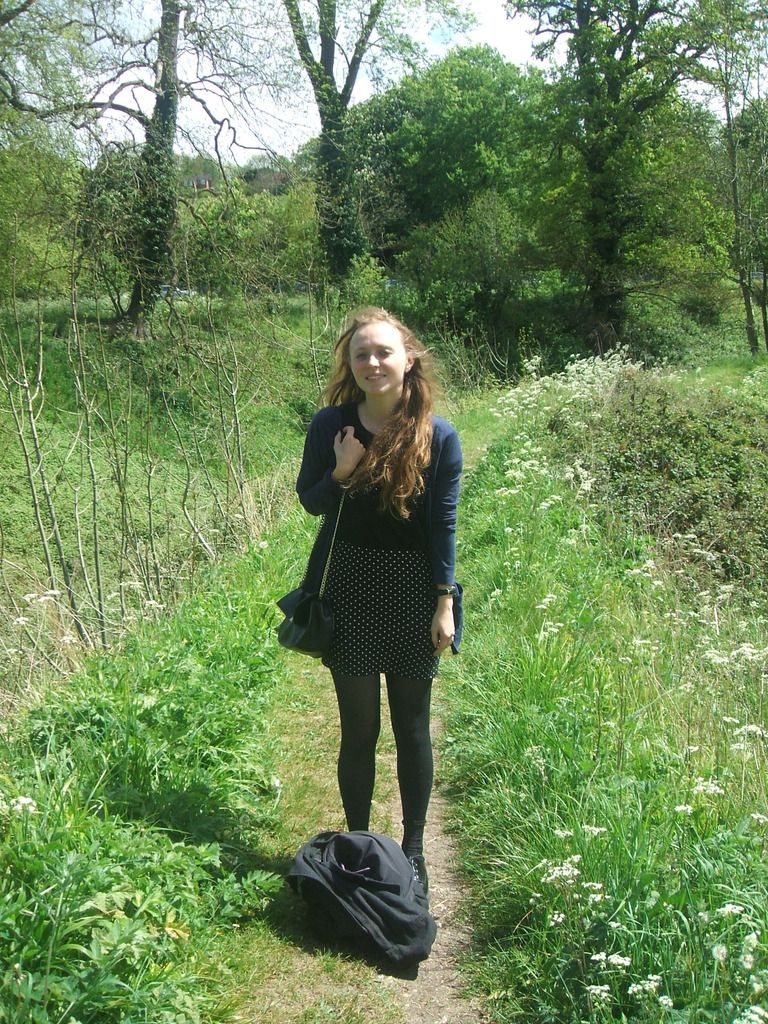 t-shirt - £12 (topshop)
skirt - £3.99 (h&m)
cardigan - £6ish (topshop via ebay)
bag - £45 (Fiorelli in a sale)