The village of Orford, Suffolk, is a tranquil place, about twenty miles north-east from Ipswich. Once a port to rival Ipswich's, also not far from the imposing Framlingham Castle which sits fourteen miles north, the Castle was built under King Henry II's orders between 1165-1173, before the great rebellion that saw Queen Eleanor and three of his sons rise up against him.
Going back to the reasons for it's construction, it seems to be because of the powerful Bigod family (who held Framlingham, more or less dominating East Anglia), and Henry likely wished to make his mark on the land. The Bigods themselves appear (to me, at least), quite arrogant. During the anarchy (1135-1154), Hugh Bigod, sided with Stephen of Blois against the Empress Matilda, however was quick to seize Norwich Castle when hearing a rumour that Stephen had died (this was in fact, false). The same Hugh was also dissatisfied when Henry II himself succeeded the throne, even though he was awarded the earldom of Norfolk!
It was no wonder then that Henry wished to build a castle to rival Framlingham!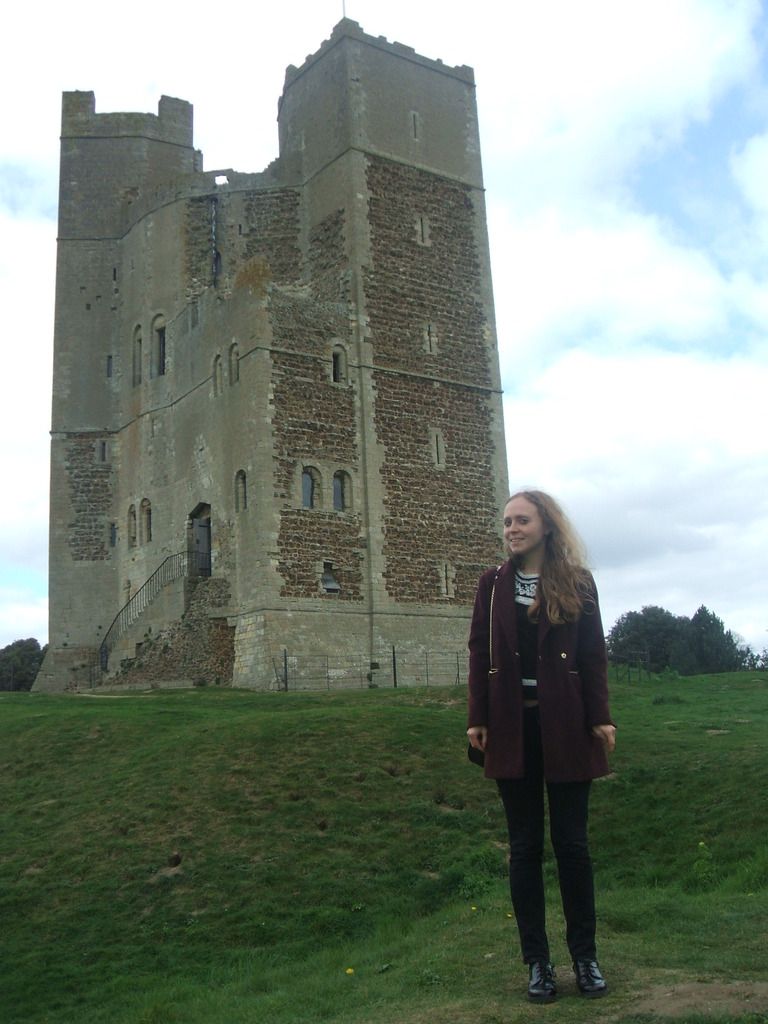 The keep itself is surprisingly detailed, and there is so much to discover inside. My favourite room was probably the chapel, as I could just imagine mass being conducted, with all those who couldn't fit inside listening through the gap in the wall. It's incredible really, to think how full the site would've been 800ish years ago - servants, the chaplain, the constable, scullions, cooks e.t.c - filled with wood-smoke, chatter, laughter. Almost makes me yearn for a time-machine <3 p="">
outfit;
coat - topshop (£20 in a sale)
baxter jeans - topshop (via ebay, around £6)
top - topshop (£15 in a sale)
shoes - new look (£5 in a sale)3>